REG, BILL, BOB
will publish more info later, just feeling my way around.

Len Voller - Chairman Bob Rowland - Gilbert Davey - and Harry Lee

Len Voller is Founder Member and reached the age of 94.years
Well done Len I hope I have the pleasure to enter your Queen's Birthday Card on the Web Hi.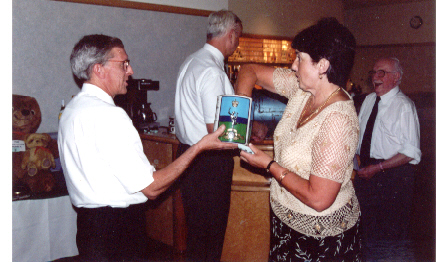 Please keep in touch with pictures of interest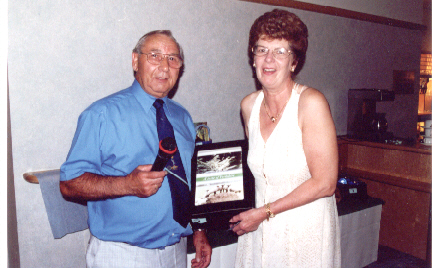 Brian Overland Branch Secretary Presents Carol With winning prize at the 25th. Anniversary Dinner Of Peterborough Branch Royal Signals Association.